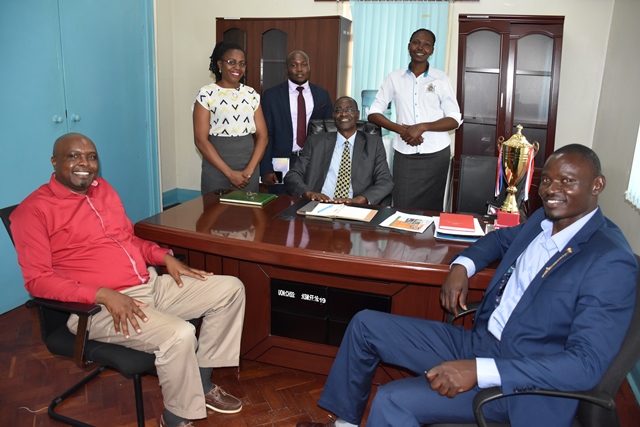 Kisumu Campus fraternity welcomed  their New Associate Dean, Kisumu Campus, Prof. Charles Rambo on 20th September 2022
Prof. Rambo through his predecessor Prof. Vincent Machuki, got a special chance to meet the UNSA - Kisumu Campus Representative led by Mr. Humprey Kirui.
The forum gave the UNSA team, an opportunity to appreciate  Prof. Machuki's support during his leadership and wish him all the best in his endeavors.
They also welcomed the new Associate Dean Prof. Rambo and promised to work together for the betterment of the Campus.
Prof. Rambo reiterated back and assure UNSA team that he is focused to enhance his predecessor's input and even take Kisumu Campus a notch higher.