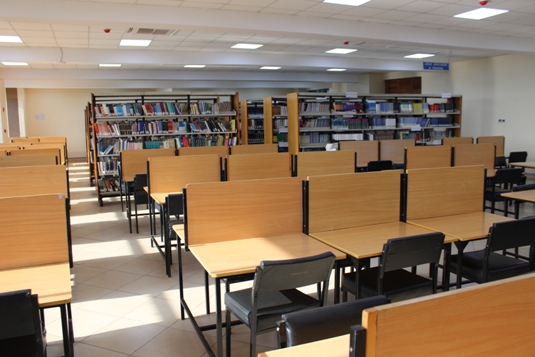 KISUMU CAMPUS LIBRARY SERVICES
The library occupies the second floor of  University of Nairobi, Kisumu Campus Complex. It serves School of Business, School of Law, Faculty of Arts and ODeL. It has a sitting capacity of 230 inclusive of extended reading space and post-graduate Library. The library has a book stock of about 15,000 volumes retrieved through open and closed access; and over 50,000 e-resources that users can access through Campus-wide Internet network and outside campus through libraries' remote access feature.
Staff
Opening hours
Monday  -  Friday  - 8.00 a.m.  –  8.00 p.m.
Saturday  - 8.00 a.m.  –  5.00 p.m.
Sunday   - 9.00 a.m.  –  3.00 p.m.
Public Holiday  - Closed
Services and links