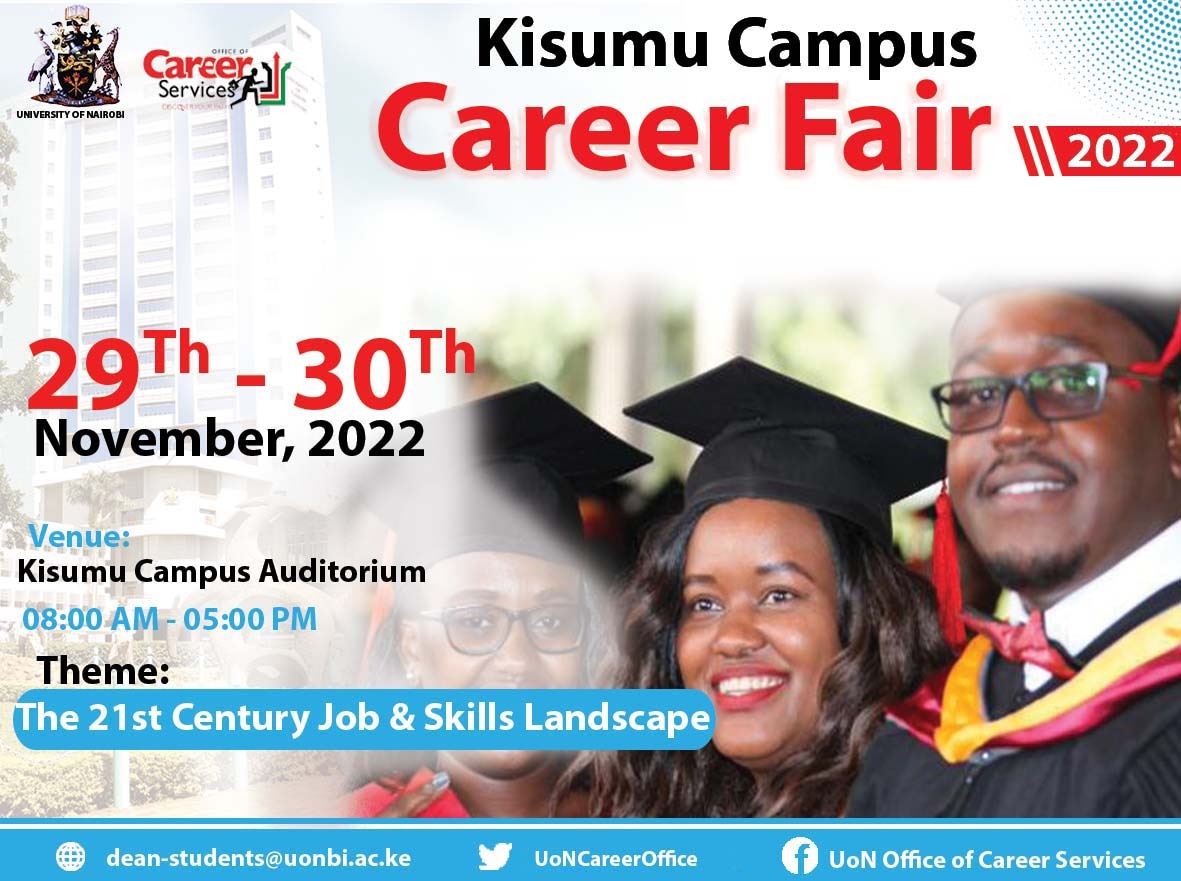 The University of Nairobi through the Office of Career Services has partnered with Industry Partners to host a two-day Career Fair & Expo at the Kisumu Campus.
The Career Fair and Expo is targeting Kisumu Campus Students, the main aim being to link them to Industry for Attachment, Internship and Job opportunities. The Career Fair and Expo will also enable students to understand the evolving job market, establish the career path to follow upon graduation and to develop and achieve their full potential.
The Career Fair will be structured with a blend of Panel Discussions, Career Guidance sessions, Mentorship and Industry Showcase through Exhibitions and Recruitment Drives by companies.
The Details of the Career Fair are as follows
 Date: November 29-30, 2022
 Time: 8.00am – 5.00pm
 Theme: "The 21st Century Job and Skills landscape"
 Venue: Kisumu Campus Auditorium
All Kisumu Campus Students are welcome!